What are the materials used in the red wine totes?
1. Wood: Wood is the most used material in the production of red wine packaging boxes, among which pine is used the most, because pine is strong, firm and has a long storage time.
2. Cortex: The demand for cortex is also very large. Cortex is generally combined with wood. The interior uses wood and the exterior uses leather packaging. This is the wine leather box.
3. PV plastic: The wine packaging box made of PV plastic is not as good as wood, so the usage of PV plastic is very small.
4. Non-woven fabric: moisture-proof, breathable, flexible, light weight, non-combustible, easy to decompose, non-toxic, non-irritating, and recyclable.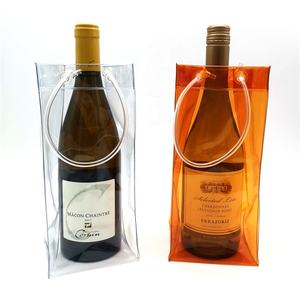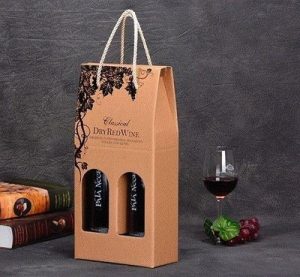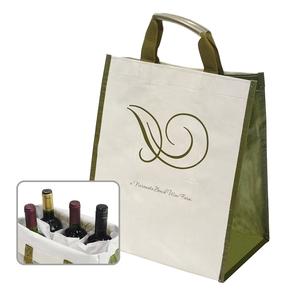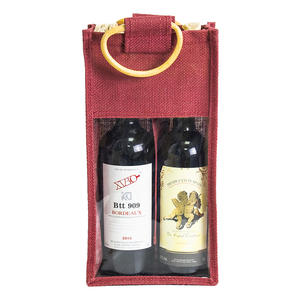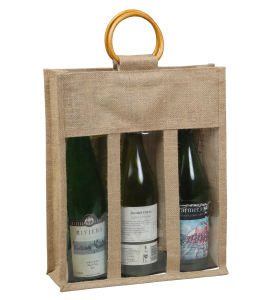 Advantage of wine tote paper bag:
1. Using kraft paper bags and other sturdy paper bags to package wine can effectively protect the wine bottles, and can also be recycled, saving resources and protecting the environment.
2. Most of the wine-specific paper bags on the market are slender, and the paper bags will be equipped with a handle rope or built-in square or round handle, which is very convenient to carry and does not take up too much space.
3. Most of the wine paper bags are simple designs with pure colors, and there are some patterns with winery scenery or logos, which are simple and generous in appearance. Some paper bags also have a transparent or hollow design on one side to facilitate the display of the wine label and make the packaging look more beautiful and eye-catching.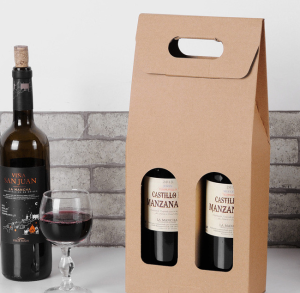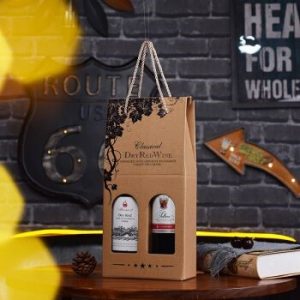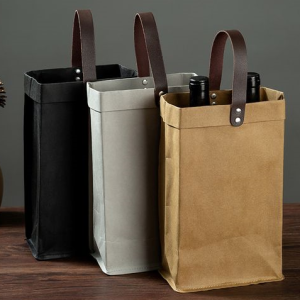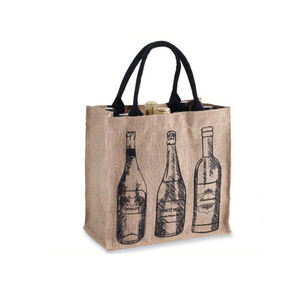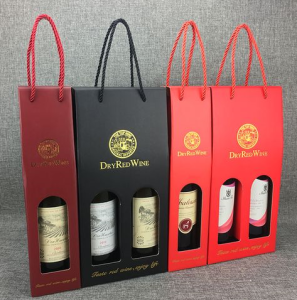 Advantage of non woven wine tote bag:
a. Eco-friendly material and ink with no toxic.
b. Large capacity and durable to carry more goods.
c. 100% recyclable and reusable.
d. Custom logo can be printed for promotional gifts, trade show giveaways.