What is neoprene?
The appearance is milky white, beige or light brown flakes or blocks. It is an elastomer produced by α-polymerization of chloroprene (ie 2-chloro-1,3-butadiene) as the main raw material.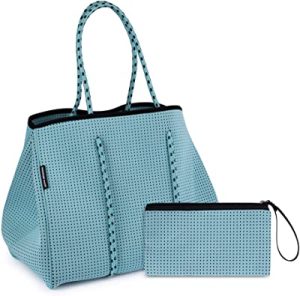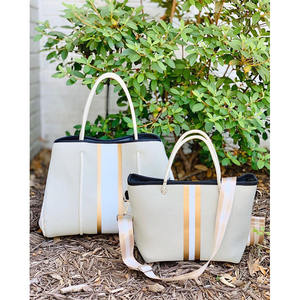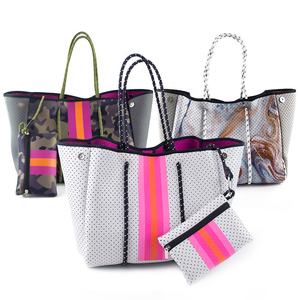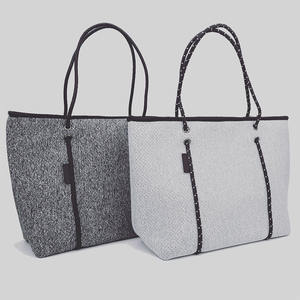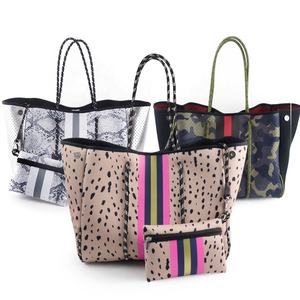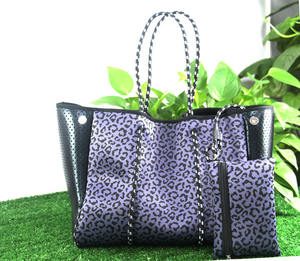 The advantages and disadvantages of neoprene tote bags
Advantages: high tensile strength, elongation, reversible crystallinity, and good adhesion. Resistant to aging and heat. It has excellent oil resistance and chemical corrosion resistance, and the heat resistance of chloroprene rubber is equivalent to that of nitrile rubber. The decomposition temperature is 230~260℃, and it can withstand 120~150℃ in the short term. It can be used for a long time at 80~100℃ and has certain resistance. Flammability.
Disadvantages: chloroprene rubber has poor cold resistance, poor electrical insulation, poor storage stability of raw rubber, "self-vulcanization" phenomenon, increased Mooney viscosity, and hardened raw rubber.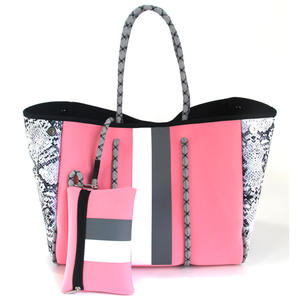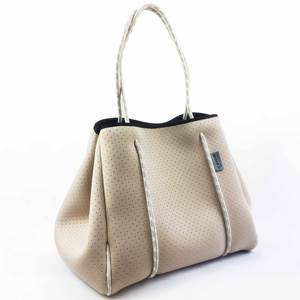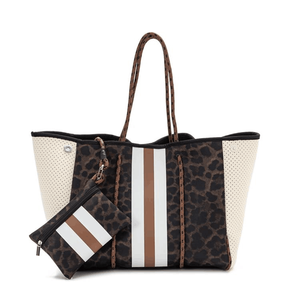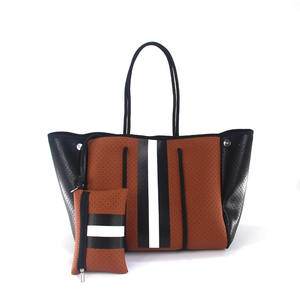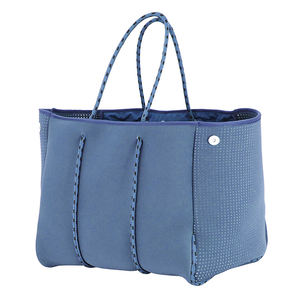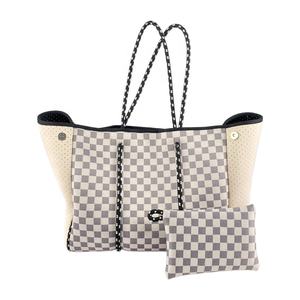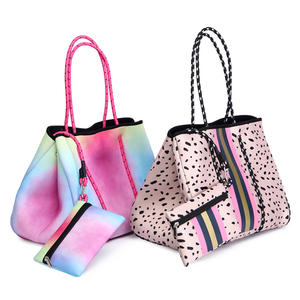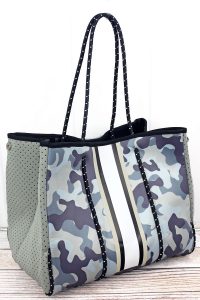 Special services of our neoprene tote bags :
1. Different kinds of color and style is for your choice.
2. Made from perforated neoprene fabric supported by high performance sailing rope.
3. Free Logo Design- print any logo on neoprene tote bags
4. Providing Free Samples
5. Door-to-Door Express Delivery – the fastest day delivery.