Denim fabric characteristics
Denim fabrics are characterized by soft or hard texture, depending on the different knitting techniques, good elasticity and longer lasting time, high cotton content, smooth surface, clear texture, and silky feel.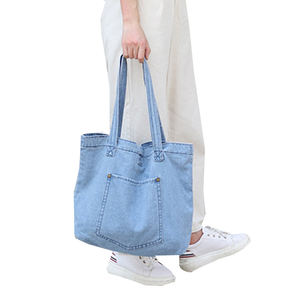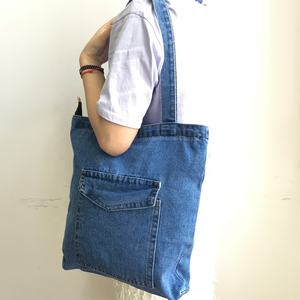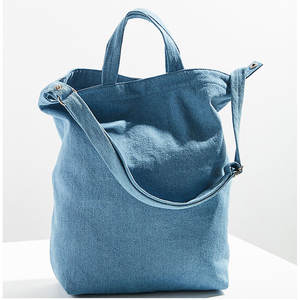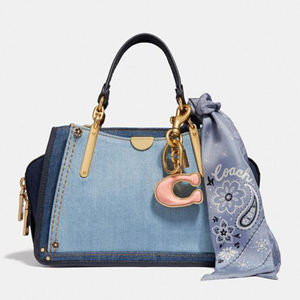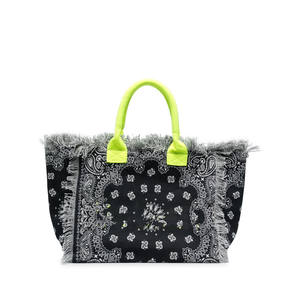 What are the basic classifications of denim fabrics?
Traditional denim is a raw material of pure cotton. With the development of modern denim products, textile products with comfortable, casual, durable, old-washed styles and an important feature of traditional denim are all called denim. From this, a variety of different styles of denim produced from different raw materials are derived.
1. Cotton denim:
For traditional denim, the warp and weft yarns are all cotton yarns.
2. Interwoven denim:
Warp and weft yarns are made of denim interwoven with different raw materials. Such as viscose cotton interwoven denim, pure cotton warp yarn, viscose weft yarn interweave.
3. Blended denim:
Such as viscose-cotton blended denim, viscose-cotton-polyester blended denim, polyester and viscose blended denim, cotton and wool blended denim, etc.
4, viscose denim:
Using indigo viscose warp yarn and viscose weft yarn to make denim, it overcomes the defect of insufficient drape performance of pure cotton denim, and the surface of the fabric has the characteristics of silky smoothness.
5. Silk denim:
Denim fabric produced with factory silk, spun silk and (silk) silk as raw materials.
6, Stretch denim:
Core-spun yarn with elastic spandex yarn as the core, elastic yarn made of cotton fiber core-spun or cotton yarn covering and plied with cotton yarn, woven into warp or weft elastic denim, weft elastic denim Or warp and weft double elastic denim.
7, wrinkled denim:
General cotton yarn is used for warp and strong twisted yarn for weft, which utilizes its internal twisting force.
8. Fine cotton denim:
A denim fabric made of combed cotton yarns for warp yarns or warp and weft yarns
9. Different yarn denim:
The warp yarn or warp and weft yarn adopts two or more different fineness yarns randomly configured to produce irregular stripes.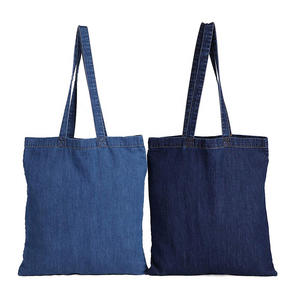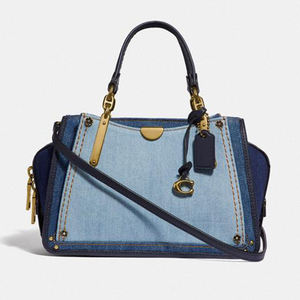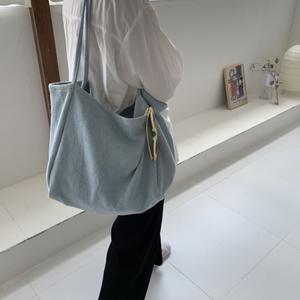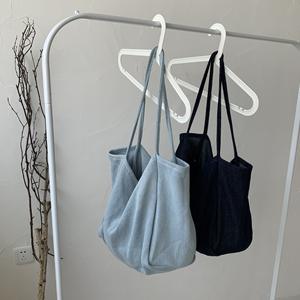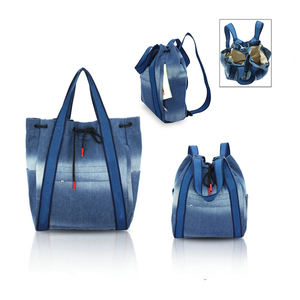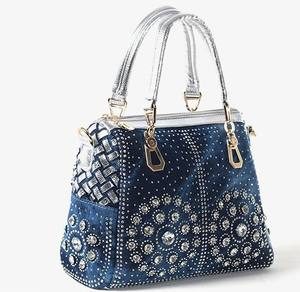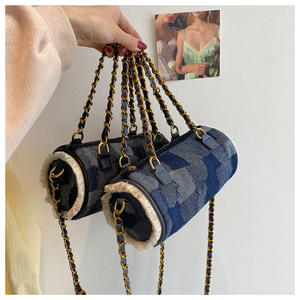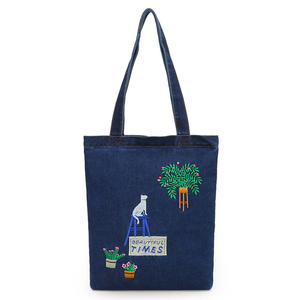 How to clean denim tote bag?
1. You can pour some white vinegar in the water (or the salt water concentration is such that the salt grains will no longer dissolve, and the degree of saturation), because the dark denim will definitely fade a little, and the white vinegar (table salt) can keep the blue color as much as possible The original luster.
2. Please don't soak in hot water, it will shrink to a large extent, generally the water temperature is about 30 degrees.
3. When washing, you must remember to turn the inside over and wash, which can effectively reduce fading. If it is not for oily stains or other particularly dirty conditions, reduce the amount of detergent (neutral) as much as possible (try not to use detergent, alkaline detergent can easily fade denim), and even wash with water.
4. Fold the denim cloth and put it in a laundry bag (or use hand washing). Please use dishwashing detergent (because the general washing powder has a whitening effect). The ingredients contain a little bleach, so the denim Easy to fade, dishwashing liquid does not contain bleaching agent, in addition to cleaning effect, it can also remove oil stains.
5. Hang it from both sides to dry, in a dry and ventilated place, to avoid sun exposure, which is easy to cause serious oxidation and fading.